So, you've made the decision to sell your car online – what's next? At this point, you should be preparing yourself and your vehicle sale. It can appear to be a lengthy, involved process, filled with paperwork, emails, and more. Thankfully, selling your car online is much less of a hassle than you'd think. With a little bit of organization, a set of detailed photos, and the right online marketplace, you can kiss your unwanted car goodbye and receive an immediate, competitive price quote from buyers across the country.
10 Steps to Prepare Your Car for Online Sale
We've broken down the process of setting up your vehicle for online sale in 10 easy steps. Below, you'll find all the information you need to advertise your vehicle and find the right buyers for your car.
1. Locate the vehicle's paperwork
To sell a vehicle legally, you must be able to furnish proof of ownership of the car. This is traditionally the vehicle title. A vehicle title must be signed by the original owner and transferred to the buyer on the day of the sale. Sellers who do not have the vehicle title handy are able to sell their vehicle by providing other ownership proof, such as a bill of sale or vehicle registration. Buyers are willing to pay more for vehicles that come with the vehicle title, so take care of the original or apply for a replacement title at your local DMV. A replacement title can be obtained by submitting an application by mail or in person to your DMV.
2. Clean the vehicle's exterior
A clean, shiny vehicle exterior will heighten the impression of a vehicle that is well-maintained. Remove any scuffs or dirt from the outside of the vehicle before taking any pictures. Do not use hand soap or dish detergent. Instead, opt of a car-specific washing soap that upholds the integrity of the paint and eliminates stubborn stains and residue. Drying your car with a new, microfiber cloth will help you achieve the cleanest look for your vehicle, reducing water spots or streaks.
3. Clean the vehicle's interior
Many car buyers will fall in love with the exterior of your car, only to be offput by the condition of the interior. A vehicle with an interior that is pretty abused may benefit from a professional detailing. The increased value of your vehicle may offset the cost of the service. When personally cleaning the interior of your vehicle, take out the floor mats and give the car a thorough vacuum.
Remove all dust and debris from the car, clean the console, dashboard, and cupholders. Take extra care when wiping down the door panels, as they are often neglected. Deep clean the seats, especially if they are cloth. A vacuum with a hose attachment will gather crumbs, ash, and other tiny particles that are ingrained in the fabric. Don't forget to wipe the interior of the windows, especially if your car has longterm exposure to smoke.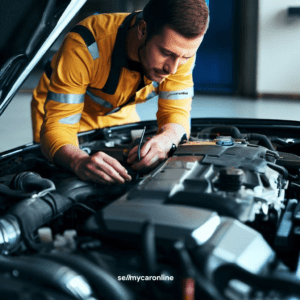 4. Consider getting a pre-sale inspection
A pre-sale inspection will save you and your buyer from a lot of stress. You can both know with certainty that the vehicle you are selling is in total working condition. Even if the inspection fails, you will at least know the exact condition of a car and what needs to be done to make it operable. Those who are not auto experts will benefit from knowing the finer details of their car, which can lead to a higher asking and selling price for the vehicle. Buyers will be more likely to interac with you if they know you are responsible and willing to get a professional appraisal of the state of your car.
5. Gather all relevant information about the car
It is important to document all the necessary details of your vehicle before selling it. This includes the make, model, year mileage, and any feature upgrades. Having these details handy also makes the appraisal process easier – you won't have to keep returning to the car or it's paperwork if you keep these details available when preparing your advertisements. Being transparent about the state of your vehicle will connect you with likeminded, trustworthy buyers. It is also illegal to intentionally withhold vehicle information or mislead a buyer into purchasing a defective vehicle. Report any damage or missing parts to the buyer as soon as you notice it.
6. Take high quality pictures
Low resolution, blurry pictures of your vehicle will result in less inquiries and will extend the car selling process. Many buyers believe that poor pictures mean a seller is hiding something about the vehicle, or the advertisement is a scam. Do your car justice and take clear photos in a bright location. Don't be afraid to take a lot of pictures either. Buyers will appreciate a seller who pays attention to detail over a hasty seller than can only provide low quality photos.
7. Research state laws around selling cars online
The laws regarding selling a vehicle vary from state to state. Those there are plenty of federal laws that match state laws concerning car sales, you should research local ordinances before advertising your vehicle for sale. For example, in about two dozen states, it is illegal to purchase new cars from any seller other than an authorized dealership. Check to see if your state requires a vehicle title for sale, or if it is legal to provide another form of proof of ownership. Be sure to review what documents are necessary for a legal sale in your state and how to perform a transfer of vehicle title.
8. Get Kelley Blue Book price and set your selling price accordingly
Using the Kelley Blue Book Price Advisor gives the seller the advantage of knowing what price to expect from their car based on similar car sales in your area. Setting a realistic standard for price offers is better than setting the price too high during the initial advertisement. It can be offensive to buyers to see a price request that is clearly above the value of the vehicle. Leave room for negotiation and reassure your buyers than you are a reasonable seller with no intentions of scamming them.
9. Determine online marketplaces to list your vehicle
Listing your vehicle on as many marketplaces as possible will give you a higher chance of connection with a buyer that will purchase your car quickly and for the best price. Choose the marketplace that fits your needs as a seller – are you looking for a website that offers detailed instructions and templates, or is a forum that connects you with a niche market of more importance to you? Websites like Carvana are great for sellers who are looking to trade-in their vehicle for a new one, and Facebook Marketplace is perfect for sellers who are trying to stay local. Either way, narrow down a few online marketplaces and advertise your vehicle on them. Sticking with one marketplace drastically reduces your pool of potential buyers.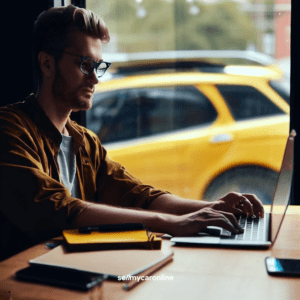 10. Determine prospective buyers
After advertising your vehicle and receiving a mailbox full of price quotes and inquiries, settle on a handful of prospective buyers that meet your needs the best. Ideally, the best buyer for your vehicle is one who is willing to pick-up the car free of charge and who will pay at or above market value for the car. Potential car buyers should be reputable and have a history of buying a selling cars, with plenty of reviews and/or contact information available. The best buyer for you is the one that is willing to offer you a good price for your car and requires you to spend close to zero dollars out of pocket for any aspect of the sale. Screen individual buyers by running background checks if necessary or asking for a copy of their driver's license prior to the sale.
What should I do if I want to conduct a quick sale?
For the quickest sale possible of your unwanted car, choose buyers and websites that can offer you an immediate price quote for your vehicle. This allows you to review the offer and compare it to the KBB price of your vehicle. It also gives you the chance to rapidly leverage offers with other buyers, developing a sense of urgency and attracting eager buyers.
Quickly selling your vehicle is not possible without following the above 10 steps. When each step is followed, you should still be able to sell your car in as little as a couple of days. Do not be hasty with your car sale – you could be missing out on hundreds of dollars or you could be lacking some essential paperwork for the vehicle sale.
Should I fix my car or sell it as is?
It is usually more profitable to sell your car as is rather than getting it fixed. Those with auto experience may find it helpful to replace or repair 1-2 parts of the car themselves to raise the value, but it won't be an astronomical increase. Obtaining the parts, paying for installation and inspection, and transporting the car to and from a mechanic can rack up costs that outweigh the initial value of your vehicle. It is simpler and more effective to be transparent about the condition of your car and sell it as is. There are plenty of buyers out there who would be willing to engage in the sale even if the car if very damaged or missing essential parts, like the engine or transmission.