Online marketplaces are ideal for car sellers who have been trying to reach a wide spread of potential buyers without the burden of travel and the cost of transportation. Selling your car privately on eBay and Facebook in particular is one of the most flexible sale methods around. These platforms have many benefits, but the main appeal of these marketplaces is free advertising. You do not have to pay to list your vehicle on eBay and Facebook, allowing you to maximize your profit without dishing out a considerable portion to a third-party.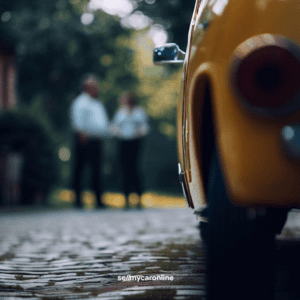 10 steps to take when selling your car privately
Here you'll find all the details you need to sell your car privately on eBay or Facebook. We'll take you through our 10-step process for selling your vehicle through these platforms, along with giving you a few extra tips to leave you comfortable with conducting a private sale online.
Determine the value of your car
The value of your car can be determined by researching the market value of the vehicle on multiple reputable sites. Kelley Blue Book is a great source to locate the projected value of your vehicle. Looking at similar vehicles on eBay and Facebook is one of the best ways to get an idea of how much your car is worth and what people are willing to pay for it.
Make note of any features, upgrades, or damage when nailing down a listing price for your car. Factors like the make, model, mileage, and year will have a significant impact on its value, but the condition will have the final say in the selling price of your car.
Clean your car
The best way to increase the value of your car shortly before selling it is to clean it. Those who are selling newer vehicles should consider springing for a professional car wash and detailing if possible, as the cost of cleaning won't chip away at the profit by much. Older vehicles that have a lower value will likely not benefit from a professional wash and detailing, as the cost can outweigh the profits.
In general, your car should be free of personal belongings, trash, and clutter. Take extra care to wash the interior and exterior of the vehicle and carefully clean the windows and headlights. Making sure your tires are in good condition can also boost the final sale price of your car.
Gather necessary documents
To sell a vehicle in the United States, you must provide a document that proves you own the vehicle you are selling. This document is usually the vehicle title, which is signed over to the new owner upon transfer of the vehicle.
It is highly recommended to sell your car with the vehicle title, as it makes your car more valuable and saves you the hassle of gathering other proof of ownership. Those who do not have the original title on hand can visit a local DMV office or fill out an application for a duplicate title online. Other documents that qualify as proof of ownership include the bill of sale and the vehicle registration.
Additional paperwork you may be asked to provide during the sale includes maintenance records, vehicle warranties, or car manuals. Even though you may not need them, you should keep them organized and in an easy to reach place in case your buyer requests them.
Take clear photos of your car
Clear photos signal to buyers that you are a caring, detail-oriented seller keen on having a smooth, well-informed transaction. Though it may seem like an exaggeration, this is truly the power of good photographs! Multiple pictures of the interior and exterior of the vehicle will convey to eBay and Facebook users the legitimacy of the listing, which attracts confident, high paying-buyers. eBay reported listings with great photo quality are 5% more likely to sell. A large set of crisp photos gives buyers an opportunity to justify the price while you get the satisfaction of knowing you were totally transparent about the condition of the vehicle.
Create an appealing listing
Listings that are written professionally with an informative description of the vehicle will fare better than advertisements that are simply thrown together. Create a listing that reflects all the great qualities of your car and accurately details the features and condition.
eBay and Facebook are community-oriented marketplaces that allow you to produce pretty detailed listings and connect with buyers in your area. Include details that address concerns in your area if you are looking to sell locally. For example, if the car is all-wheel drive and you live in a place that gets harsh winters, highlight that feature in the listing and relay how well the car operates in the snow. Personalized details like this are more apt to appeal to users on community-based online marketplaces like eBay and Facebook.
Advertise your car
With the pictures taken and the listing constructed, you can begin advertising your car on eBay, Facebook Marketplace, or both! Using both platforms can be helpful. Reach out to friends and family to share the link to your listing on their personal social media platforms. The more people that have access to your listing the better.
Facebook is a useful advertising tool to connect with local buyers who can easily come to you for a test drive and inspection. eBay Motors works well for reaching buyers across the country, giving you access to a variety of bids and markets where your car's value may be higher. Though one marketplace may fit your needs better than the other, it is worth it to explore bids and offers on both sites.
Be prepared for inquiries
Selling your car online via eBay and Facebook means that potential buyers from across the country will contact you throughout the day. Respond to these inquiries immediately when possibly, but take no longer than 24-hours to respond to valid offers or concerns. Gathering the necessary documents and details of your vehicle as mentioned by the second step and having them available for review will let you answer any questions buyers may have quickly. You'll want to stay on top of offers and bids, as they have the potential to change rather quickly if potential buyers lose interest.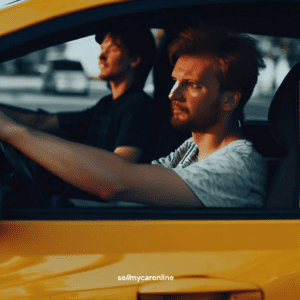 Arrange test drives
Have your vehicle available to local interested buyers for test drives. Many potential buyers will want an inspection conducted before purchasing the vehicle, either by an auto professional or themselves. Set up a series of dates and time where you would be available for test drives and let each interested buyer know they have the option.
Negotiate the price
As you near the end of the selling process, you may receive competing offers for your vehicle. Use these offers to negotiate the finale sale price of your vehicle. Leveraging bids is always a good idea if they are real – telling interested buyers there is an opposing bid that does not exist will not work out if the real interested party decides to back out. Be honest and up front about your expectations, other offers, and your preferred payment and vehicle transportation method. This way you'll find the right buyer that checks every box you're looking for.
Close the deal
Once you have determined the best offer for your car, close the deal by accepting the offer and arranging a day for payment and pickup/delivery. Buyers who are willing to come to you to pick up the vehicle should be given the most consideration, as transportation costs can be rather expensive.
Payment for your vehicle should be made on the day of vehicle transfer. The best form of payment for your vehicle is usually cash. Other forms of payment like money orders or wire transfers should be avoided, as these are common payment methods fraudsters use. Buyers who insist on paying with a cashier's check should be accompanied to the bank so you can view the transaction.
Make sure the vehicle is transferred to the new owner's name on the day of vehicle pick up. Contact the DMV to cancel your vehicle registration if applicable and double-check that the vehicle title is no longer in your name.
Do I need to disclose any issues with my car?
Yes, you need to disclose the full condition of your car when selling a vehicle through eBay and Facebook. You cannot intentionally mislead a buyer as to the condition of the vehicle. This is a felony and you can face costly consequences in the form of fines and court costs. Accurately reporting the condition of your vehicle ensures you are getting the best price for your car in the most ethical, legal fashion.
What forms do I need to complete the sale?
The main form you need to complete the online sale of your car is the vehicle title. Having the vehicle title available automatically makes your car more valuable. Those who cannot provide the vehicle title should furnish documents like a bill of sale or vehicle registration to confirm proof of ownership. Requirements tend to differ from state to state, so be sure to include researching your state's laws as a preliminary sales task before listing.
How do I receive payment for my car?
The best form of payment when selling your car through eBay and Facebook is cash. Receiving cash from your car buyer upon vehicle transfer is the simplest and most effective way to close the deal. Digital transfer methods like Zelle and Venmo are easy to dispute, and forged money orders and wire transfers are common scam tactics used by fraudsters. Save yourself the trouble and conduct the sale with cash only if you can help it. As mentioned before, go to the bank with buyers who insist on paying with a cashier's check and view the transaction yourself to ensure legitimacy.