Many marketplaces and online advertising spaces require hefty payments for memberships and posts to sell your car online. In some cases, you can easily be paying upwards of $150 monthly just to keep a listing for your vehicle up on a digital platform. This can easily eat away at the potential profit from your vehicle, and you may end up spending more money on advertisements than your vehicle is worth. Luckily, there are plenty of ways for you to sell your car online without spending a dime.
There are dozens of online platforms out there for you to sell your vehicle, and we've put together a list of the best free websites to advertise and sell your car.
Free Car Advertising Websites
Add a header to begin generating the table of contents
Websites to Help Sell Your Car
Selling your car online is the simplest and most effective way to sell your unwanted vehicle. Sellers have access to thousands of car buyers across the country by uploading pictures and details about the car to various platforms and marketplaces. An online sales approach helps you sell your vehicle on your own time, from the comfort of your own home.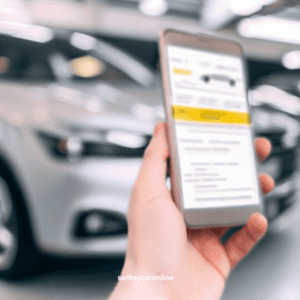 There are dozens of online platforms for you to sell your vehicle, and we've put together a list of the best free websites to advertise and sell your car. Take a look below to learn more about each of these online marketplaces so you can decide which website works best for your needs and lifestyle.
Craigslist
Craigslist is one of the oldest online marketplaces for buying, selling, and trading goods. This website is popular due to its age, reliability, and easy-to-use interface. Sellers are able to create a post by including photos of their vehicle and a detailed description. Craigslist has pages that are specific to your area so you can easily connect with locals who are willing to buy your vehicle. This website also includes discussion forums so you can connect with other users about vehicle concerns and questions. When using Craigslist, only work with potential buyers that do not request payment exchanges via money order or wire, as it can leave you susceptible to scams and fraud.
Facebook Marketplace
Facebook Marketplace lets you to advertise your vehicle to other Facebook users in your area. Sellers can upload a picture of their vehicle and a brief description, and potential buyers can reach out via Facebook Messenger to inquire. The good thing about this platform is the ability to easily spot scams and fake profiles, as the Marketplace allows users to leave reviews for sellers.
This is an ideal platform for sellers who are interested in reaching out to individuals to sell their vehicles rather than receiving price quotes from businesses like junkyards or auto shops. Facebook lets you pay with a credit card, debit card, or Paypal for some items, but most Marketplace sellers tend to ask for personal checks or cash.
Autotrader
Autotrader is another website that has gathered a trusty following over the years. Many car sellers prefer to use Autotrader, as it comes with handy resources like vehicle reviews and auto market articles. New sellers and buyers who need a helping hand with the sales process will fare well with Autotrader. The site offers tools such as an affordability calculator, which helps buyers determine whether they can responsibly pay for their vehicle. This can be a relief to sellers as well, since it is clear Autotrader wants to connect sellers to well-educated, financially reliable buyers.
Cars.com
Cars.com helps sellers reach out to hundreds of potential buyers to sell vehicles of any value. This website is accessible through internet browser and a mobile app, so you can keep in touch with interested buyers at all times. Cars.com has a quick process for selling your vehicle, and they even offer instant price quotes so you can sell your vehicle the same day you choose to list it. Vehicle advertisements can include up to 30 photos, so you have plenty of space to take details pics of your car, leading to more high-paying offers.
eBay Motors
eBay Motors is an auction-style marketplace where sellers can list their vehicles for free. This site offers advertisement memberships for private parties, who can opt for auction-style bids on their cars or fixed-price offers. Sellers have access to over 7 million monthly website visitors who are ready to offer rapid bids for in-demand vehicles. This site is the preferred marketplace for individuals who have undrivable cars or who would like to sell their vehicles for parts
CarGurus
CarGurus is one of the most popular platforms to sell your car online. Sellers can enter their car details on the site and receive an instant offer for their vehicle. From there, sellers can schedule a day and time for vehicle pickup and choose their preferred payment method: check or direct deposit.
This website feels modern, fresh, and uncomplicated, which is what attracts many of its users. Sellers may post up to 10 photos of their car and an engaging description to enhance interest in the vehicle. CarGurus has a paid account option for those who require a few extra tools to successfully complete their sale.
CarSoup
CarSoup is an exceptional platform to sell your unwanted vehicle. There are multiple marketing options that help you connect to buyers all over the country. CarSoup offers a free option, which refers you to multiple price quotes from different interested dealerships in your area. The paid tiers, which start at $15, have marketing perks like upgrading your vehicle to a featured listing and letting you post up to 24 photos. Sellers
Carsforsale.com
This website has a free membership and advertising tier for private sellers, where they can upload a maximum of 30 pictures of their vehicle, along with a detailed description of the car. A paid marketing option is also available at $99, giving sellers access to 10 million monthly shoppers. You can also find car news and reviews on this website, which is especially helpful for sellers and buyers alike.
ClassicCars.com
This website is a niche marketplace for sellers looking to advertise "classic" cars, which tend to be aged 25 years or older. Sellers with older or antique vehicles will find loads of eager buyers willing to outbid each other for old jalopies and rare vehicles. ClassicCars.com has a free advertising option for private sellers. Sellers who are looking for an extra boost can opt for Regular, Plus, or Premium paid listings, which have added benefits like social exposure and online auction consideration.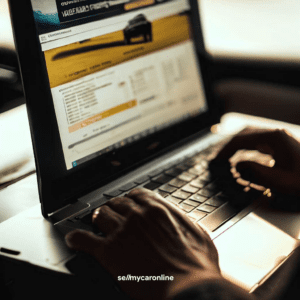 Is it Free to List My Car For Sale online?
Yes, it is totally free to advertise your car on these websites. Some of the websites above offer paid membership options with added features like enhanced listing and exposure. Sellers should avoid any websites that do not offer a free tier of advertisement in addition to paid memberships. Selling your car online is one of the most cost-effective ways to earn cash from your vehicle. Most, if not all, of the websites above require you to register an account with them before selling.
Can I list my car on multiple websites?
Yes, you can list your car on multiple websites. Only list your car on as many websites as you are able to manage. It is important to maintain good relationships with potential buyers on each of the platforms your car is advertised on. This will boost your reputation as a reliable seller, making it easier for you to sell your car online. Respond to inquiries within 24 hours if possible. When your car is sold, be sure to remove it from all other platforms to discourage any more offers on the vehicle. This will assure potential buyers in your network that you are organized, and it will inspire them to conduct business with you in the future should the opportunity arise.
Tips for Successfully Listing a Car For Sale Online
Selling your car online will be a smooth and profitable experience if you follow some essential tips. The next sections will provide you with valuable advice on:
Creating an engaging car listing
Safely communicating with potential buyers
Preparing your car for sale
Choosing the right platform for your car type.
Create an Engaging Car Listing
An engaging car listing is important for attracting potential buyers. Include detailed information about the car, such as the number of owners, length of ownership, and performance. High-quality photos showcasing the car's exterior, interior, and any other pertinent features are essential for capturing the attention of potential buyers.
Finally, make sure that your listing is well-written, with proper grammar and spelling, and avoid using all capital letters, as this tends to be off-putting to potential buyers.
Safely Communicate with Potential Buyers
It's important to communicate safely with potential buyers of your car. Use the communication features available on the selling platform, rather than engaging in direct contact or arranging to meet in person. This will ensure the safety of both parties.
Additionally, be vigilant against potential scammers and only proceed with transactions that feel legitimate and secure.
Prepare Your Car for Sale
Take the time to prepare your car properly before listing it for sale online. This means cleaning, repairing, and maintaining the car to present it in the best condition to prospective buyers. This will help to attract more interest and increase your likelihood of receiving a higher offer.
Remember, first impressions count, so make sure your car looks its best before putting it up for sale.
Choose the Right Platform for Your Car Type
Selecting the right platform for your car type is essential for a successful online sale. For example, if you're selling a classic car, consider listing it on a platform specifically designed for classic car enthusiasts. Alternatively, if your car has a limited market, such as being an older model or in need of significant repairs, using a local platform may be more suitable.
Choosing the most appropriate platform for your car will maximize its exposure to the right audience and ultimately result in the best sale price.
Selling Your Car Online with an Instant Offer vs Listing For Sale
Instant cash offers are another option to consider when selling your car online. This process is generally much faster and more straightforward than listing your car for sale. The instant offer process provides you with a quote within minutes, allowing you to get paid within days.
On the other hand, listing your car for sale allows you more control over the selling process and the potential to receive a higher offer for your car. Ultimately, the choice between an instant offer and listing for sale will depend on your priorities and how quickly you want to sell your car.
Should I list my car for sale or receive an instant offer?
Listing your car for sale offers more control and potential higher profits, while an instant offer provides convenience; it is up to you to decide which option suits your needs best.
Consider both options carefully before making a decision. Consider the time and effort you are willing to put into the process, as well as the potential rewards. Think about the amount of money you are willing to accept for your car.
How can I create an engaging car listing?
Include detailed information, high-quality photos, and accurate pricing in your car listing to create an engaging post that appeals to potential buyers. Use a professional tone to draw in the reader and use clear and simple language. This will help to ensure that your listing stands out from the competition.
What should I consider when choosing the right platform for my car type?
When choosing the right platform for your car type, consider what type of vehicle you are trying to sell and what kind of people you are trying to sell it to.
Online platforms offer different advantages, such as increased visibility, access to a larger audience, and the ability to target specific demographics. Additionally, they provide a more personalized experience for buyers and sellers.
It's important to research the different types of platforms to know what's right for you and your vehicle.
Summary
Selling your car online will be a rewarding experience if you choose the right platform and follow best practices. By creating an engaging listing, safely communicating with potential buyers, and choosing the right platform for your car type, you'll be able to maximize your car's potential value and sell it quickly and efficiently. Whether you opt for a private sale, a dealership sale, or an instant offer, selling your car online opens up a world of possibilities and opportunities for you to reach a wider audience and achieve the best price for your vehicle.